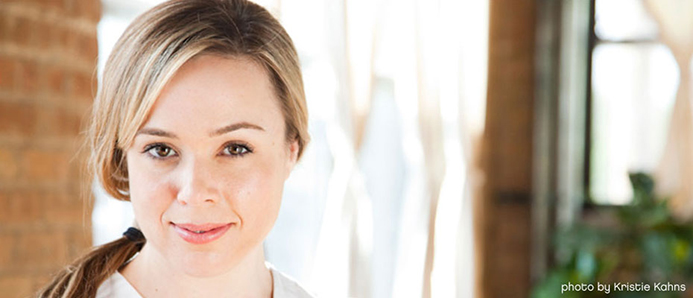 Salena Hanrahan, M.S., L.Ac., Dipl. OM.
Licensed Acupuncturist & Board Certified Herbalist
Salena Hanrahan is a nationally certified Diplomate in both Acupuncture and Chinese Herbalism by the National Certification Commission of Acupuncture and Oriental Medicine (NCCAOM) and the California Acupuncture Board. She graduated Summa Cum Laude from the esteemed Pacific College of Oriental Medicine (PCOM) with a Master's degree in Traditional Chinese Medicine. Salena was a recipient of the Catherine Helm Scholarship and served as a teacher's assistant for the treatment of orthopedic disorders during her time at PCOM. She has since practiced in many integrative settings including Chicago Women's Health Center and Whole Women, Whole Health at Mercy Hospital's Comprehensive Breast Cancer Center.
She is passionate about introducing her patients to the many benefits of Chinese Medicine and treats several conditions and health challenges in both her Los Angeles and Paso Robles offices. Salena specializes in orthopedic injuries, pain disorders, women's health and fertility, psychological challenges, and gastrointestinal health problems. She steadfastly maintains that good health is the gateway to a harmonious, balanced and pain-free life.
SMARTEST PERSON IN THE ROOM
with Laura Tremaine
---
EP. #23 MIND/BODY SERIES: ACUPUNCTURE WITH SALENA HANRAHAN
In this episode, we are talking about acupuncture, the ancient Chinese medicine practice in which tiny needles are inserted into the skin to treat everything from pain to digestion to depression to fertility. Our guest Salena Hanrahan is a licensed acupuncturist and board-certified herbalist here in California, and she is extremely patient with me as I try to really understand how acupuncture actually works.
HAVE A QUESTION? SEND US AN EMAIL.
IF YOU HAVE ANY PROBLEMS WITH THE CONTACT FORM YOU CAN EMAIL US BY CLICKING HERE